& Welcome...
Teresa Giammarino, children's fiction writer welcomes you to Gazi. The aim of this site is to tell you a little bit about Teresa and the books she has written.
In case you are wondering where the name "Gazi" came from, this is the name that Teresa's grandchildren gave her when they were too young to pronounce the word grandmother. Somehow the name has stuck and now Teresa is known as Gazi by all her family and friends.
Teresa writes children's fiction from her heart and imagination. Her two books, Captain Juliet and The Diamond Thief feature her own Siamese cat, Juliet. The books are entertaining as well as educational for children.
The author is making a donation to the PDSA, the People's Dispensary for Sick Animals. Cats and all pet animals are a gift in life. Teresa would like to help this veterinary charity's primary work of caring for ill or injured pet animals when their owners cannot afford private vets' fees. Without the PDSA many people across Britain would have nowhere to go when their pet is ill or has an accident.
Please feel free to browse the rest of this site to learn more about Gazi Books. There are pages about the book's illustrator , Jez Cuer and Teresa's daughter, Marie on Marie's page. Gazi is Marie's brainchild and it was Marie that developed this site and published the books for Teresa. Please also visit Teresa's page to learn more about the author and how the books first started. We even let Juliet , Teresa's Siamese cat and the main character in the books have her own page on this website.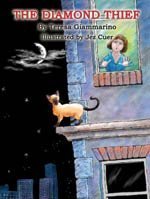 Behind the scenes, there is a page about the UK veterinary charity, the PDSA who will receive a donation from book profits. Also check out our what's new page to hear first hand all about our new books, news and developments to our website. Teresa has even included a page all about writing for visiting budding authors and a fun page for children.
To find out more about Teresa's books, please visit our Gazi books page. If you would like to find out how to order our books online through our authorised retailer via a secure server, visit our Gazi Book Shop for all the details. All profits from the Gazi Book Shop are donated to the PDSA veterinary charity.
If you need additional information, please contact us at any time. You may also join our emailing list to stay updated with news on our children's books.
Whether you order or not, we are pleased you have visited our website. After you are finished browsing our site, please don't forget to sign our guestbook and bookmark our website for future visits.
Thank you for your visit. You are welcome any time.